Winding down for Christmas!
We have had a busy week at KDW Architecture Ltd leading up to the Christmas break, in the main finalising 2 building regulation applications, but also coordinating and tidying up loose ends so that our clients and colleagues can enjoy a well earned rest over the festive period.
We have seen a full plans planning application for a new dwelling validated; an application to discharge planning conditions validated; we have submitted a full plans building regulation application for an extension to a Grade II listed Hall; we have finalised a full plans building regulation application for 3 barn conversions and a new build detached dwelling in Knayton's Conservation Area; we have concluded coordination of Ecological and Arboricultural assessments to support our full plans planning application for a one of kind new build dwelling in Topcliffe's Conservation Area and we have provided further supporting justification to the Local Planning Authority for an agricultural building just outside Sowerby.
I just wanted to touch on the agricultural building briefly. Many assume that agricultural buildings can be erected without the need for formal planning approval, and in some cases, this is correct as there are certain instances where permission is deemed permitted and can be sought through the prior approval process. However, there are caveats to permitted development rights and each case should be considered individually on its own merits.
E1 Part 6 of Schedule 2 to the Town and Country Planning (General Permitted Development) Order 1995 grants permitted development rights for a range of agricultural buildings and operations. Rights for erecting, extending or altering a building, and for excavations and engineering operations, are available to agricultural units of at least 5 hectares under Class A. More limited rights, including extensions and alterations adding not more than 10% to the content of the original building, area available to smaller units of at least 0.4 hectares under Class B.
E2 Class A rights are not available on separate parcels of land of less than 1 hectare, while Class B rights are not available on separate parcels of less than 0.4 hectare. Parcels may be separated from the rest of the unit by, for example, land in different ownership or a public road. The rights are subject to various other limitations and conditions, the most important of which can be viewed within Annex E of the planning policy guidance note – Permitted Development Rights for Agriculture and Forestry.
If you have any doubt as to whether or not your agricultural development requires formal planning approval you can contact us at KDW Architecture Ltd for assistance or you can check with your Local Planning Authority.
All that's left for 2019 is for us at KDW Architecture Ltd to wish all our clients, friends and family a very Merry Christmas and a prosperous New Year, see you all in 2020!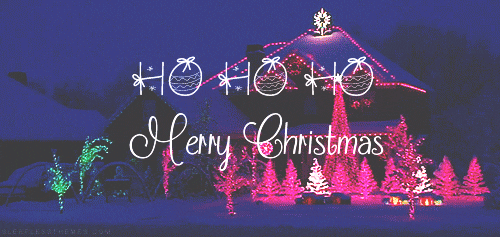 Please keep checking in to see what we have been busy with at KDW Architecture Ltd. You can take a look at our website
our Facebook page @kdwarchitecture and our Instagram page kdwarchitecture for news and updates.